Dr Nicola Smith
I am a professional and caring Clinical Psychologist with over 10 years' experience working with children, young people and families, in addition to working with individual adults and couples.
My process is simple: I am committed to first understanding the difficulties you are experiencing and to then work together with you to identify goals and then the most appropriate way to reach your goals. The key to successful therapy is a comfortable and trusting relationship so during an initial assessment session you are able get a feel of how it would be to work together, and I can gain a more in-depth understanding of the difficulties you are experiencing.
I realise that the decision to embark on therapy is not taken lightly, so I work alongside you to ensure that we structure your therapy in a way that best suits you. Clinical Psychology training equips practitioners to work from a range of approaches – this means that I am able to advise and guide you in which approach will most suit you and your goals, as well as which approach is most well evidenced for the difficulties you are experiencing. I would draw on Cognitive Behavioural Therapy (CBT), systemic approaches and more longer-term approaches to ascertain which of these would be most appropriate. I am also interested in using techniques from more recent approaches to therapy such as Mindfulness and Acceptance and Commitment Therapy.
Prior to establishing Oxford Clinical Psychology, I worked as a clinical psychologist in the NHS, private sector organisations and charitable organisations for many years and I also supervise fellow psychologists, counsellors and psychotherapists.

Dr Hannah Farr
I am a qualified Clinical Psychologist based in Marlborough (Wiltshire) and Faringdon (Oxfordshire). I offer private and confidential assessment and treatment for adults, couples and adolescents who are experiencing emotional and mental health difficulties. I have extensive experience of working with complex mental health difficulties. I pride myself on offering a warm and inviting space for you to feel able to discuss your problems with me.
I recognise that when you come to see me it will have been after some careful thought and understandably for many people they feel anxious talking about their personal lives to someone they don't know. I will aim to put you at ease by providing an empathic, independent, non-judgemental space to talk about your problems.
Once I have a better understanding of the challenges you are facing, we will spend time working together to understand how you have come to this point in your life and how you could manage things in a way that works better for you. Coming to see me will provide you with the space to think about making changes and give you individualised support to carry out any changes when you feel ready.
Dr Fay Williams
I am a committed Clinical Psychologist who is passionate about applying psychological knowledge to influence health and wellbeing. I have worked within a range of NHS settings with adults, as well as children, young people and their families. I currently specialise in working with people living with long term health conditions, working in a flexible and holistic way which considers the biological, psychological and social impact upon both the person and their wider family system.
I recognise that thinking about starting therapy can be daunting and that it may feel difficult to open up about personal matters. I place the therapeutic relationship at the centre of my practice and aim to provide a warm and collaborative space where I can work alongside you in an integrative way, carefully tailoring our work to your unique needs and goals. I aim to work with you to explore and make sense of your difficulties and experiences and to empower you to learn new skills and ways of coping, to facilitate change that is meaningful for you.
I work within evidence based approaches including Cognitive Behavioural Therapy (CBT), Compassion Focused Therapy (CFT), Acceptance and Commitment Therapy (ACT) and Mindfulness. I aim to support people to explore how thoughts and feelings interact with physical responses in the body, in order to gain skills to manage difficult emotions and experiences.
I am registered with the Health and Care Professions Council (HCPC) and British Psychological Society (BPS).

Sue Ford
Sue is available for online sessions only.
I am an experienced psychologist, registered with the Health Care Professions Council and a Chartered member of The British Psychological Society. I have 15 years experience as a psychologist in various contexts including the NHS, the charitable sector and in private practice. My clients range from adolescents to those in late adulthood, and come to me for help with a broad range of concerns including anxiety, depression and relationship issues.
As a counselling psychologist I integrate psychological theory and research into my therapeutic practice and work collaboratively with clients to empower them in their own recovery. I draw on ideas from a number of different psychological approaches including cognitive behavioural therapy (CBT), person-centred therapy and psychodynamic theory. This allows me to be flexible and to work in a way that fits your individual needs and circumstances.
People seek therapy for all sorts of reasons. Taking the first step and opening up can be a challenge. Trust is central to this process and I believe that the key to successful therapy lies in the relationship between the therapist and client. In therapy sessions I provide a confidential and non-judgemental environment that my clients feel safe and confident in. We work together to develop a greater understanding of patterns of behaviour and ways of thinking, and to develop strategies and skills to move forward.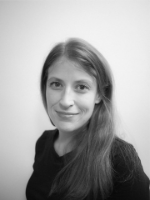 Dr Elizabeth Howl
I am a compassionate and experienced Clinical Psychologist who looks to provide you with a confidential and non-judgemental space to talk openly about the difficulties or distress you are experiencing. I will spend time helping you to understand the patterns of behaviour that may be contributing to your distress. I will work in collaboration with you to develop new skills and techniques so that you can manage your emotional wellbeing and move towards the things you value in life.
I have over 10 years' experience working with individuals, couples and families. I am able to support clients with a range of issues including depression, low self-esteem, anxiety, stress, and adjustment difficulties, as well as emotional distress experienced due to physical difficulties, such as acquired brain injury, neurological diagnosis and unexplained physical symptoms.
I primarily use Acceptance and Commitment Based Therapy when working with clients but am able to draw on a range of evidenced-based therapeutic models, including Cognitive Behavioural Therapy, and Systemic and Narrative approaches. This enables me to adapt and tailor sessions to your specific needs and situation.
I am registered with the Health and Care Professionals Council in the UK and The British Psychological Society.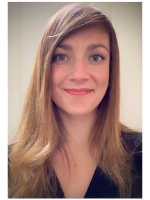 Dr Aimee McKinnon
I am a Clinical Psychologist with experience supporting adults, parents with infants, and young people in a broad range of circumstances. There are many reasons that may have led you to look in to meeting with a psychologist. I believe in first working together to get a good sense of the difficulties, understanding what might be keeping you stuck, and then supporting you to make changes – overcoming barriers to making and maintaining change.
I have a special interest in memories of stressful, emotional, and traumatic events and the treatment of post-traumatic stress disorder.  I also work at the University of Oxford, conducting research into the prevention and treatment of traumatic stress, anxiety disorders, and depression.  I have experience working with medics and professionals to support both occupational and personal resilience.  I am trained in and draw upon cognitive behavioural, compassion focussed, mentalisation based, and systemic therapies.
 
Dr Stephanie Barningham
I am a Clinical Psychologist with experience of supporting individuals, couples and families. I currently work as a Clinical Psychologist in NHS secondary mental health services, working with adults and older adults who have severe, complex and enduring needs. Within this role I offer full package Dialectical Behaviour Therapy (DBT) for clients who primarily have difficulties with emotion regulation and may have a diagnosis of personality disorder.
I am a warm, compassionate, and non-judgemental clinician who aims to provide a safe space, recognising it can be a brave step coming to therapy. When I meet with you, I take time to explore the difficulties you are currently facing, your goals for therapy, and what factors may be contributing to your current distress. I aim to support clients to build on their strengths, as well as to learn new skills, to both overcome their current life challenges and build strategies for future coping.
As a psychologist, I have a strong commitment to evidence-based therapies and take time to consider what approach may be best suited to the difficulties you experience. I do believe that there is no "one size fits all" and can provide a more flexible and integrative therapy that is tailored to your particular need, drawing on a variety of approaches. My main models of therapy include Cognitive Behavioural Therapy, Dialectical Behavioural Therapy. I also draw upon compassion-focussed, mindfulness and systemic approaches.
I am registered with the Health and Care Professionals Council in the UK.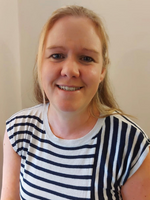 Dr Christina White
I am a qualified and HCPC registered Clinical Psychologist, who has over 10 years' experience working within the NHS in a range of different settings. I now work in independent practice with adults and adolescents over 16. I endeavour to provide a warm, compassionate and approachable space for you to discuss any difficult experiences, thoughts and feelings.
Our sessions will involve spending time listening and understanding your experiences and working together to think about how you might like things to be different. I aim to provide an empathic and non-judgemental space to speak about what you are finding difficult in a safe way and at your pace. Working collaboratively and tailoring to you, we can think about different ways to understand your situation and work towards the goals we develop together.
I draw on ideas from Cognitive Behaviour Therapy (CBT), Acceptance and Commitment Therapy (ACT) and Compassion Focussed Therapy (CFT) for a range of emotional and behavioural difficulties, including anxiety, low mood, and emotional regulation. I am also trained in Eye Movement Desensitisation and Reprocessing (EMDR) for those who have experienced psychological trauma.
I have a special interest in neurodiversity and I am skilled at adapting psychological therapy to enable everyone to understand and use this in their lives. I make time to remember individual strengths and resources, providing a space where every success is recognised and celebrated when working towards your hopes and goals for the future.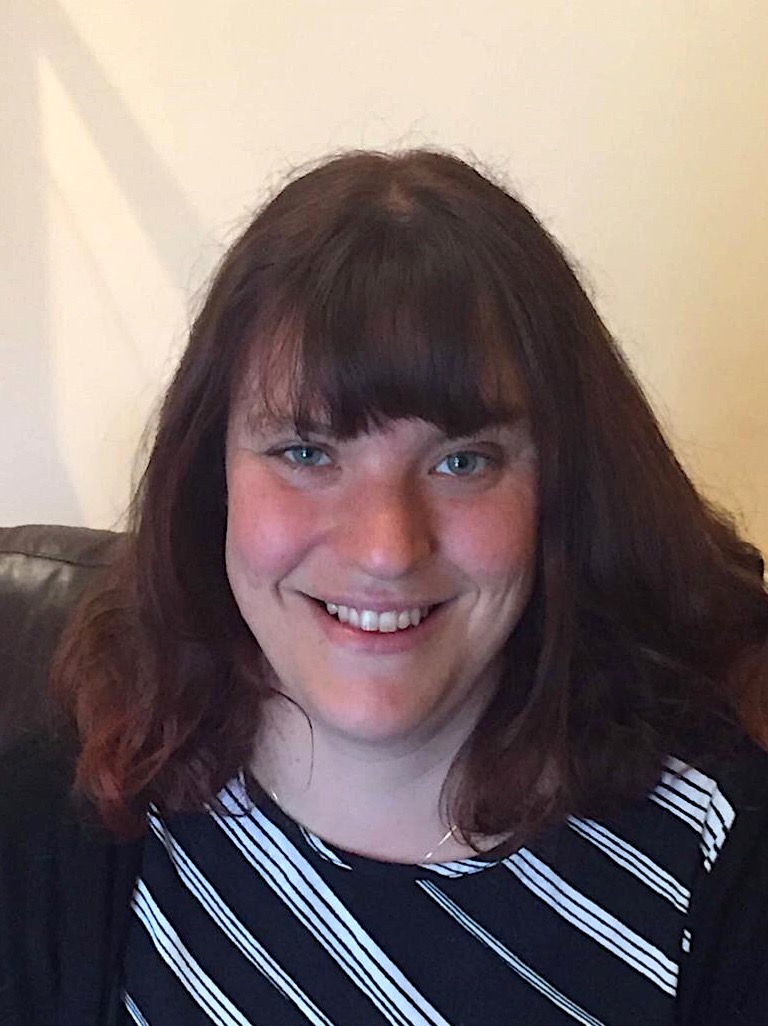 Gillian Day
Gillian deals with initial enquiries to OCP and assists our clients in getting the help they need.
Graduated 2005 with 2:1 (Hons) Experimental Psychology (University of Oxford). Since graduating Gillian has worked within Children's Social Care in both statutory and voluntary services including:
Youth Offending Services; delivering interventions to young people aiming to reduce their risk of re-offending
Edge of Care Services; offering family based interventions to reduce the risk of entry into the care system.
Early Intervention; enabling professionals to support families effectively within the community to prevent escalation into statutory services.